Support Larry's Mount Kilimanjaro climb on March 25 by donating to SickKids! 

SickKids was recently rated the #1 Children's charity in the world by News Week. Learn more about this here: https://www.sickkids.ca/en/news/archive/2021/sickkids-named-top-paediatric-hospital-world-newsweek/

With your donations on Larry's behalf, SickKids will be able to:
Please see more information below about the Unrestricted fund.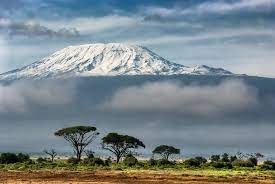 Donation Information:
If you are supporting from Canada, please donate through the 'donate now' button located on this site.

If you are supporting from America, please donate through this link:  https://www.nfggive.org/donation/52-1432586   If you donate using the above link, please email samantha.teasdale@sickkidsfoundation.com to appear on the donor wall!​