A contactless SickKids Thrifters Garage Sale is a great way to support SickKids in your neighbourhood this summer. Participating is easy: hunt down the unwanted stuff in your house, and get it to the curb, or put up a pic on social.
If it's on the street, put one of our downloaded 'Take Me' signs on it. Ask the thrifters who want your stuff for a donation to SickKids. The same goes for folks online. It's that simple. 
The SickKids Thrifters Garage Sale. It's an easy way to support SickKids while the sun shines. Join us.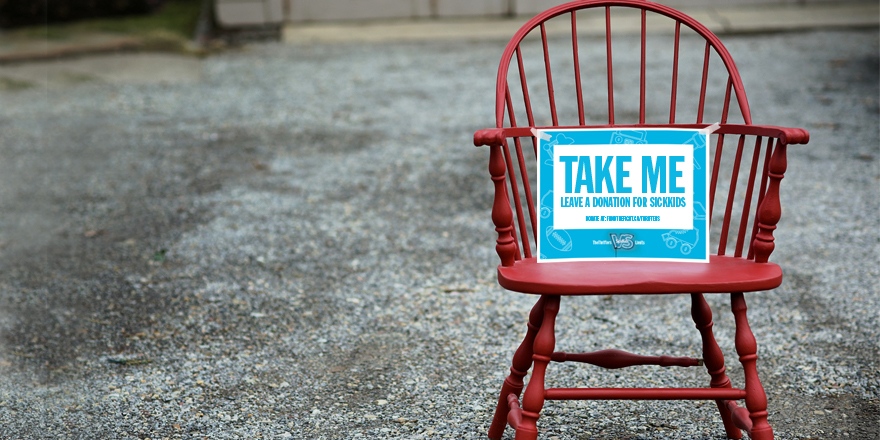 ​